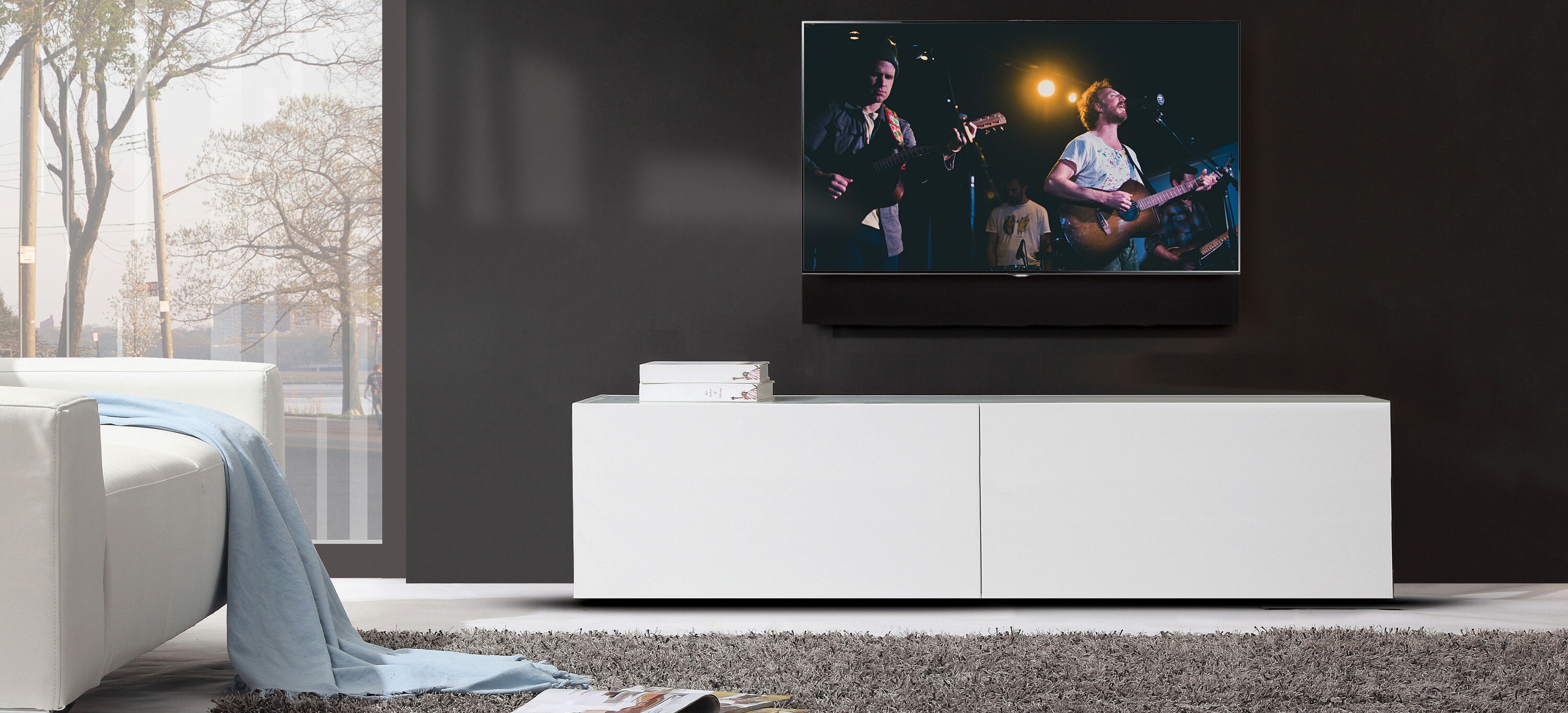 Audio & Video Solutions
TV's that disappear when not in use, music with no visible speakers, share your music across multiple rooms, enjoy a home theater that is sure to impress. Our experience and knowledge are the key to great results.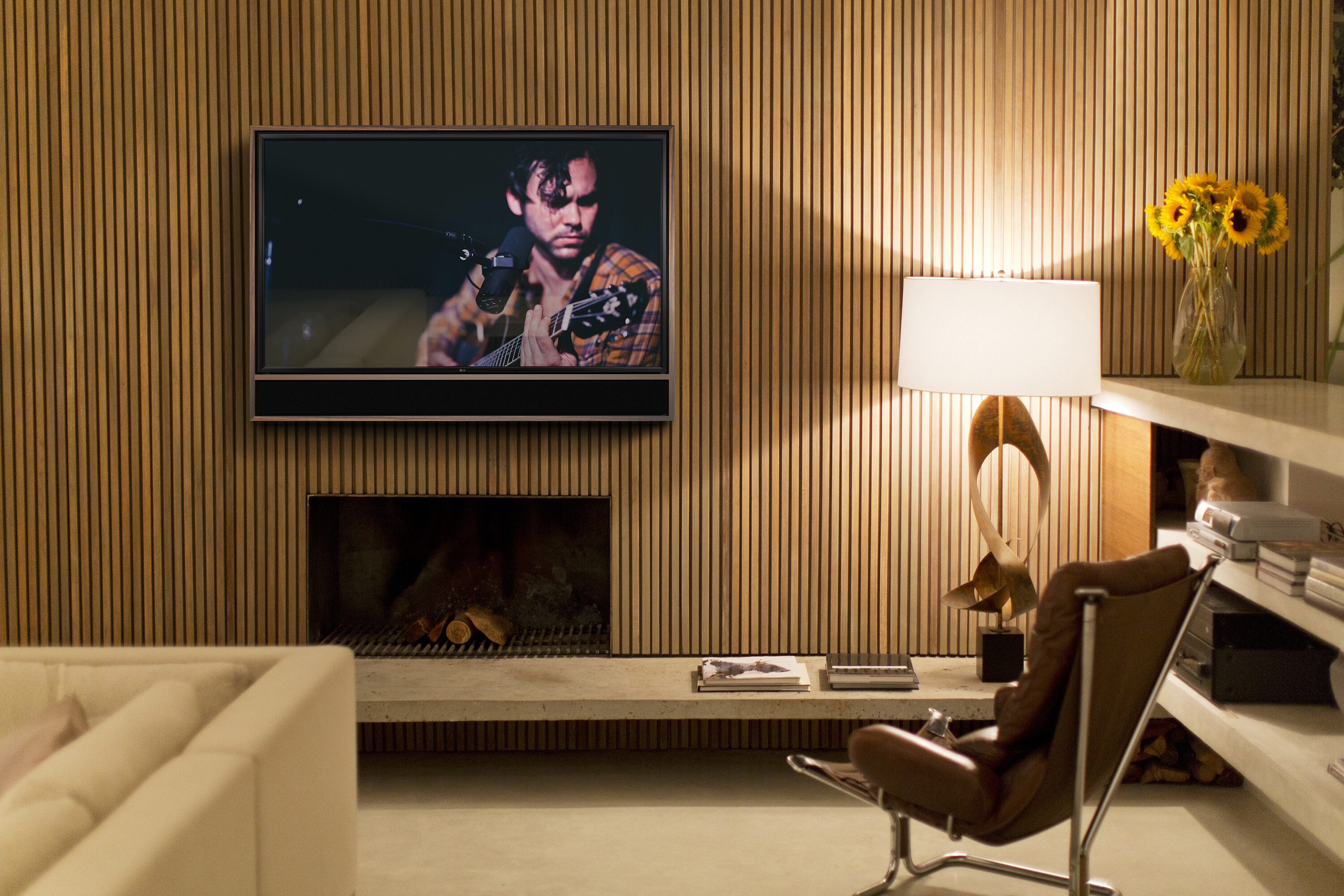 Home Media
Home AV systems today include high definition flat panels, architectural loudspeakers and streamlined AV components to give you the best possible sound and video. Even if the room doesn't allow a complete home theater system, we bring together the highest quality audio/video equipment to suit your entertainment needs.
As part of simplifying your digital lifestyle, media servers stream music, movies and TV shows anywhere in your Vermont home from the Internet. From single room, whole-home, or outdoor, our Home Media systems can be controlled from a remote, touch screen or entirely from your smartphone or tablet.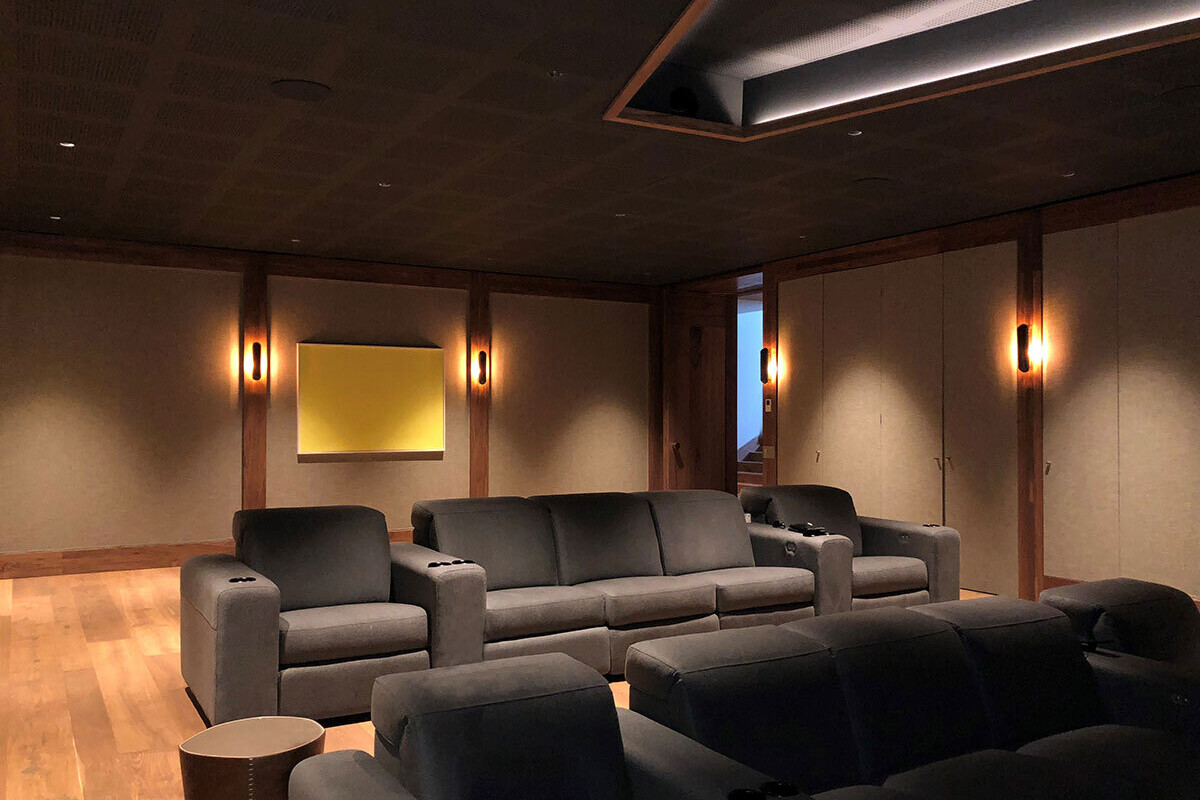 Home Theater
A proper home theater is a room in which the environment has been precisely designed & engineered to provide maximum enjoyment in a comfortable and beautiful environment. Special acoustic treatments isolate the room in your Woodstock, Vermont home from outside noise, and measured speaker placement optimizes the audio. Plush theater seating is carefully positioned to allow for unobstructed viewing of your video content on the big screen.
A lighting control system ensures the best picture delivery from a high-definition, properly calibrated projector.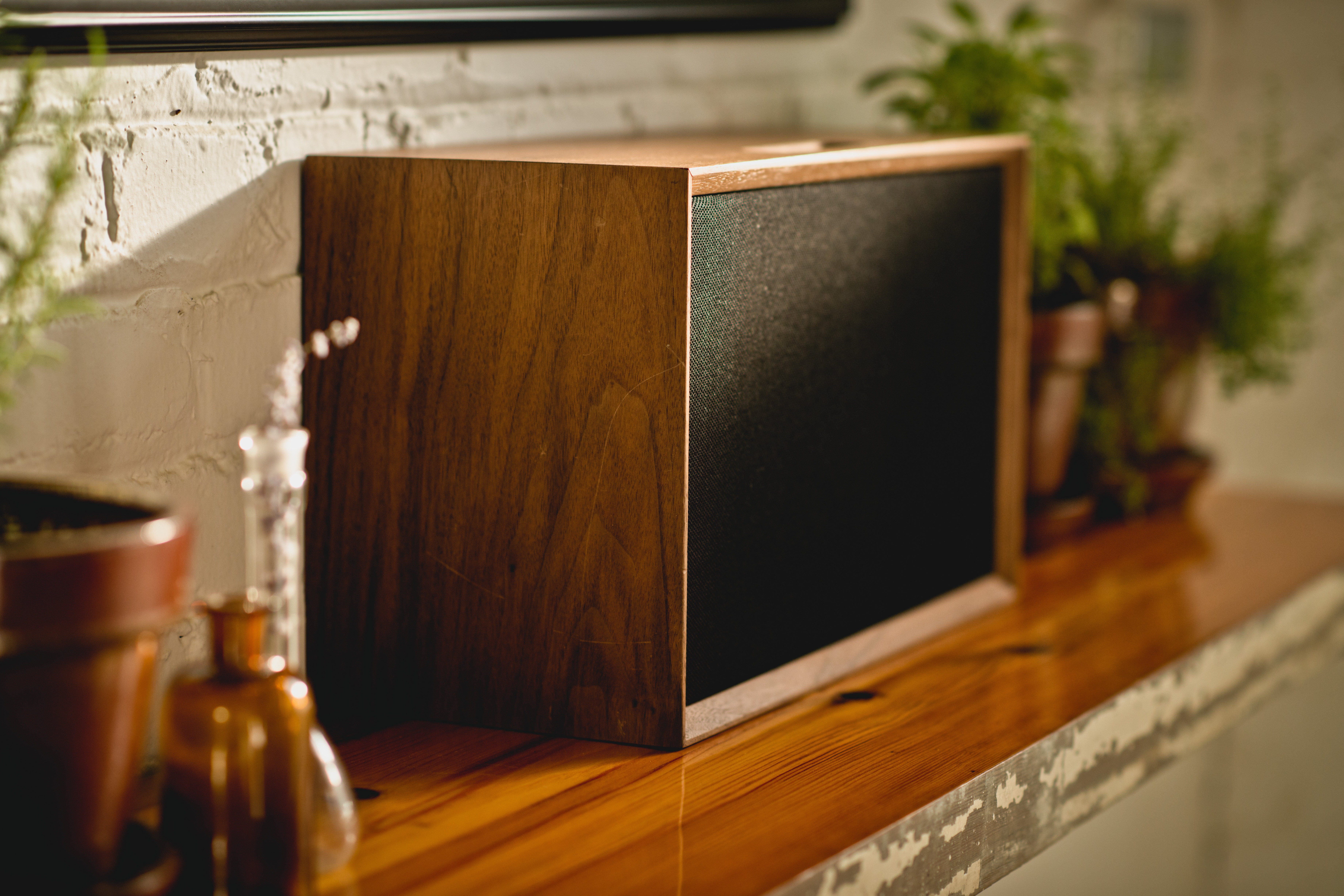 Multi-Room Music
A whole home audio system sends music to any room in your Manchester, VT home via a central processor or matrix switcher. The days of a volume knob on the wall are long gone. Control of your music is simple and intuitive by means of a touch panel, keypad, handheld RF remote, iPad® or similar Wi-Fi smart device.
Whether the speakers are placed on the walls, ceiling, bookshelves, shower or pool, they can be designed to aesthetically blend in to minimize visual impact. In fact, if you can't get wires to a location, no problem. The latest systems are fully optimized for the latest streaming services as well as your personal library.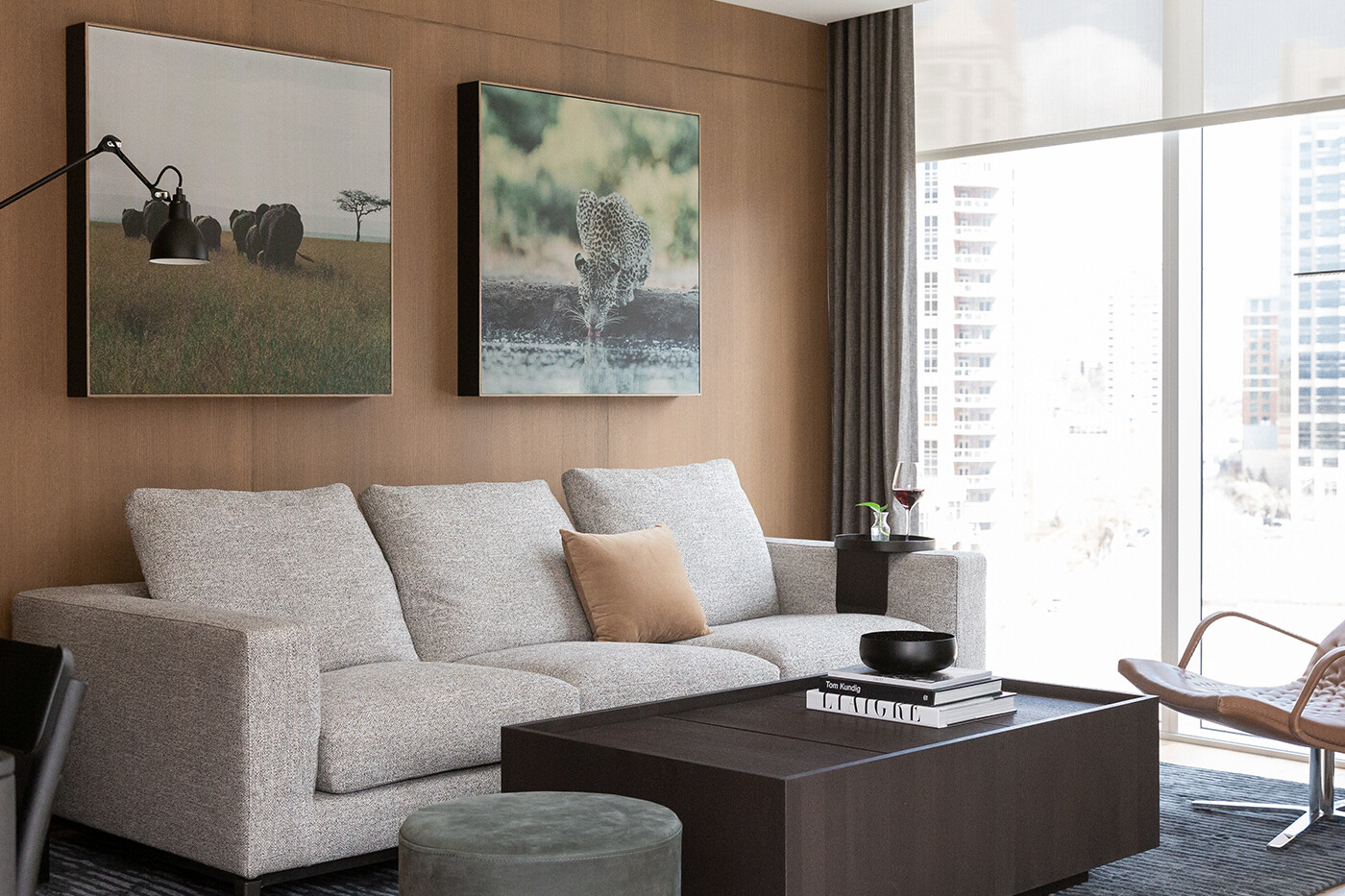 Hidden Audio Video
Stay true to the aesthetic vision of your space by blending your home technology with the architecture and decor. Home entertainment can be seen and heard only when you want it to with hidden speakers, concealed video displays, mirror TV's, and flush-mount controls. Keep counters clear in your industrial chef's kitchen or French provincial pantry and focus on the Cambria countertops, Wolf Range or Miele refrigerator, not the wires, speakers and TV.
Let your artwork be the focal point in your living room and all those electronic boxes and wires can be out of sight or in a separate equipment room.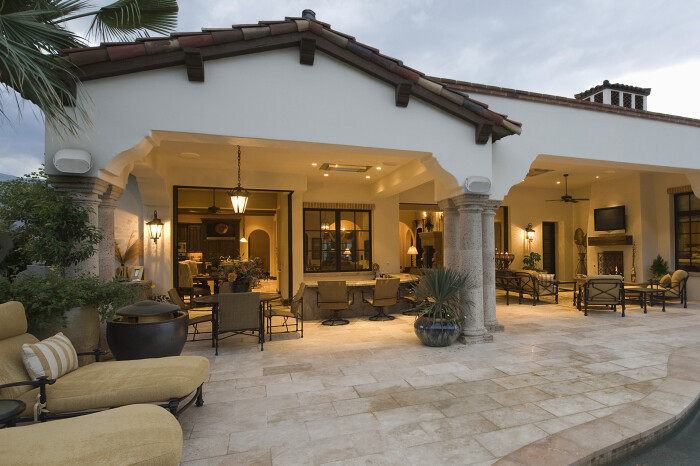 Outdoor Entertainment
Outdoor living spaces have become an extension of our homes, and there's now a wide range of technology solutions built to withstand the elements without compromising performance. Add music, video, motorized insect screens or shades, and a lighting control system to make the perfect entertaining space for family and friends.
Create a great spot for a much-needed personal respite from the everyday while you enjoy the great views of the Adirondack Region in New York. Enjoy superior sound from speakers that blend into your landscape. Watch your favorite sports team or movie on a flat-screen TV that not only weathers the storm and the sun, but minimizes glare for quality viewing even on a bright day. When the sun goes down, set your outdoor lights to create ambiance automatically or with a single button press.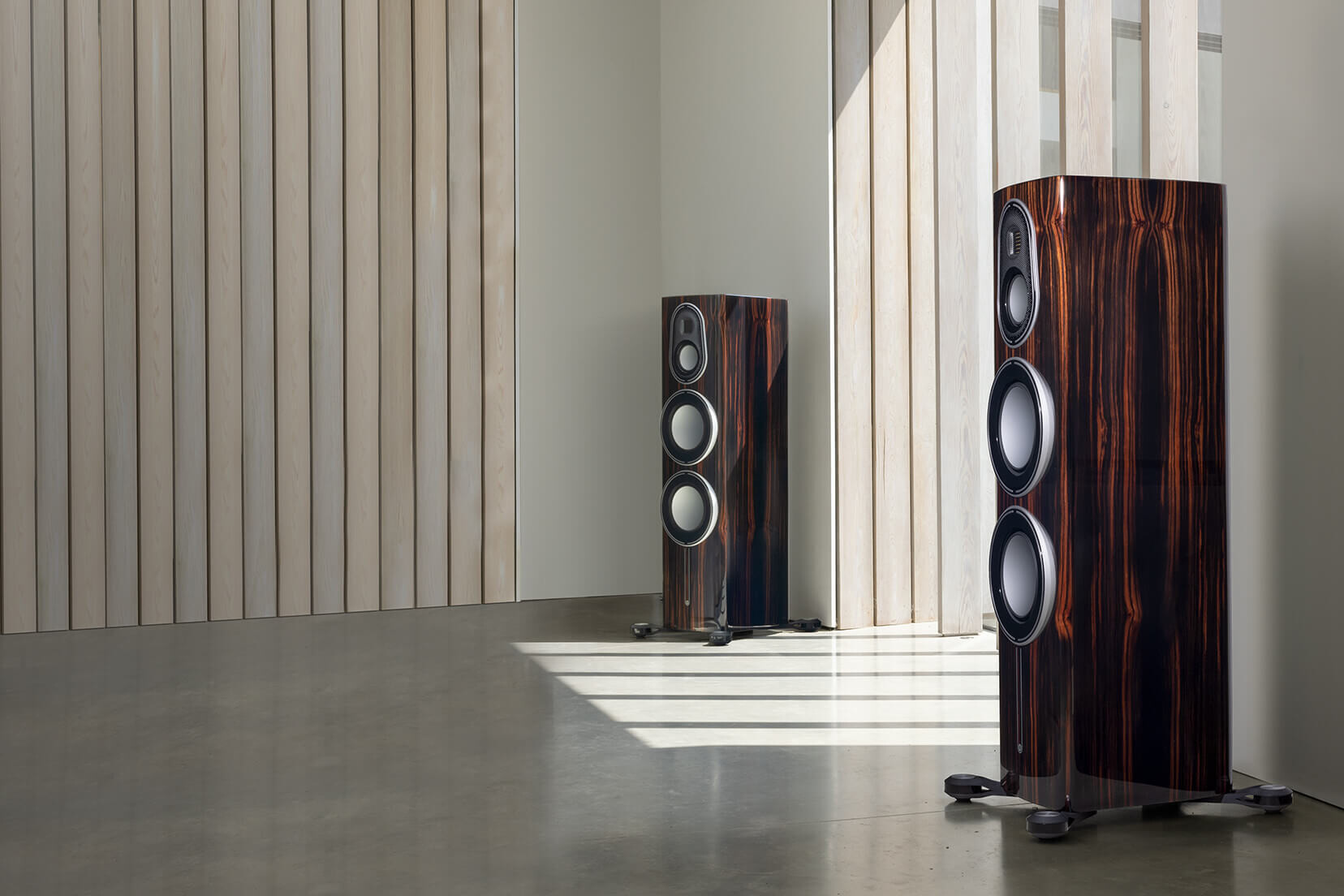 High Performance Audio
Elevate your listening experience with a high-performance audio system that will wow even the most discerning audiophiles. Whether you're in the mood for streaming audio or an album from your collection, you'll be able to hear the difference with a high-fidelity sound system.
Today's whole home audio solutions are a pleasing blend of old and new technologies. You can have a computer-based system alongside your turntables and tube electronics and experience audio nirvana from both. Based on the quality level you desire for your listening needs, we'll create the best combination of equipment from amps, preamps, receivers, speakers, and more.
"Since installation, we are so pleased with the quality of the Sonos system and absolutely love our new TV. Everything was done so well that I haven't needed to touch a thing! Thank you for your integrity, honest opinions and ease of doing business. It's nice to have such a personal touch these days and not having to deal with the constant change of staff and knowledge at the box stores. We are so satisfied with everything you've done from A to Z."
- Mary Jo & Jason Dubois - Williston, VT
"System Integrators designed, selected and installed the audio/video system for our new home. Rick selected televisions, speakers and a sound system that were high quality yet fit within our budget. He and his talented team members worked closely with our builder to ensure that the audio/video component of our home renovation was done properly and in conjunction with the overall project – i.e. cables installed before walls were closed up, television location selected before built-ins were constructed, etc."
- Cara Zimmerman - Stowe, Vermont