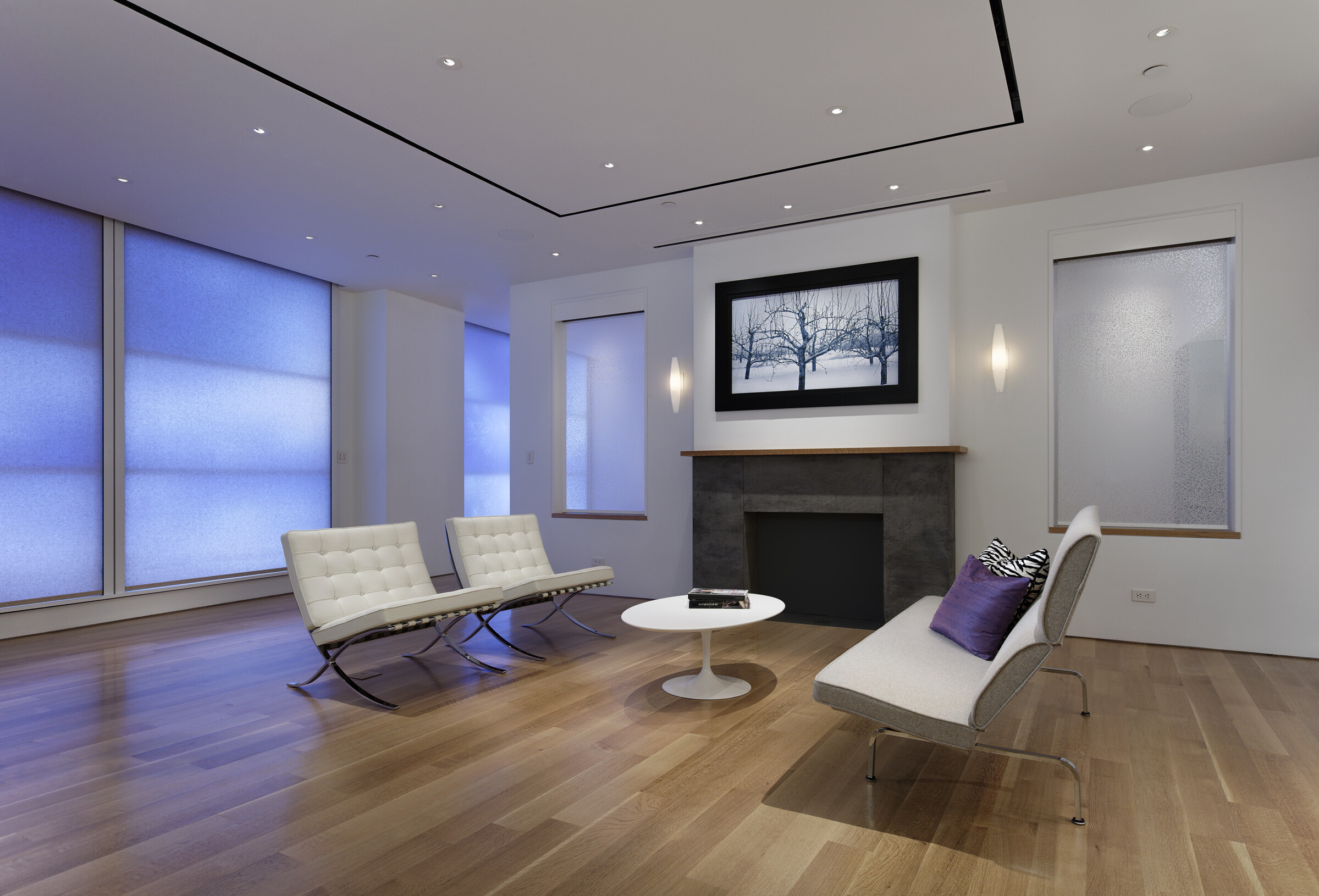 Precision LED Light Control
As LED technology improves, lighting control is evolving from dimming to precision control of light.
These coordinated advancements raise lighting design and application to a new level of significance, providing opportunities to paint with light, set a mood, accent art precisely, infuse energy, recreate the circadian cycle of natural light, to coordinate artificial light with natural light and generally improve your health and well-being.
LED development is most certainly a result of our quest for energy efficiency, however the technological advantages of luminaires and lamps are re-shaping the way we think about and design illumination. The evolution of LED has moved our thinking from terms like "soft white" and "daylite" to more accurate reflections of the color temperature expressed in degrees Kelvin.
Many aspects of current LED luminaires can be precisely defined, for example:
LED's with "warm dimming" mimics the characteristics of an incandescent (halogen) lamp; the light gets warmer as it dims.
Now we can factor into design the Color Rendering Index (CRI) of a luminaire or lamp, how accurately will it render colors of the objects (or faces!) that it illuminates?
We can measure and specify the precision of the dimming curve – how close to the prescribed temperature at any given level will the lamp be? Not only important for performance, but for matching the output from fixture to fixture. (macadam ellipse)
Fade to black – how low do you want the lamp to dim before it goes dark? there is big difference between .1% and 1% dimming, and many basic fixtures only dim to 20% or more (it's not linear – 20% is bright!)
Advanced control systems, utilize digital and multi-channel control to provide a precise color and temperature from the coolest white to any pastel color you desire. A comprehensive system like Lutron's Ecosystem provides end to end compatibility from sensors to the driver – insuring precise dimming at desired temperature or color, individually addressable fixtures and multiple user interfaces. Natural Light, aka -Biological Lighting aka- Circadian Lighting is perhaps the most innovative use of the new technologies. Ketra is at the forefront of developments in Natural Lighting. Your lighting designer and System Integrators can collaborate to design a lighting plan that mimics the way the sun, changing intensity and temperature throughout the day, preparing you for stimulus when you are hungry for it, and restfulness when you need it. Simulating circadian rhythms or allowing you to set your own cycles – Providing health and wellness benefits especially for folks susceptible to SADD and other depressive disorders. There are also further aesthetic implications with the color spectrum at your disposal, as well as full control over white light, you can determine how and when to accent particular sculptures, paintings or object d'art. You can set the mood of a room by the warmth of the light. Precise Beam spread, projection and output allow museum like illumination that can change as your desire (or art) changes. System Integrators has partnered with the leading manufacturers of high-quality to be able to provide the complete solution. Lumastream, USAI, Lutron and Tech Lighting, are all innovators in tunable lighting, combining the right fixtures with the right control system, and making it all work is what we do. If you feel your lighting could be better engage us in a preliminary conversation today.