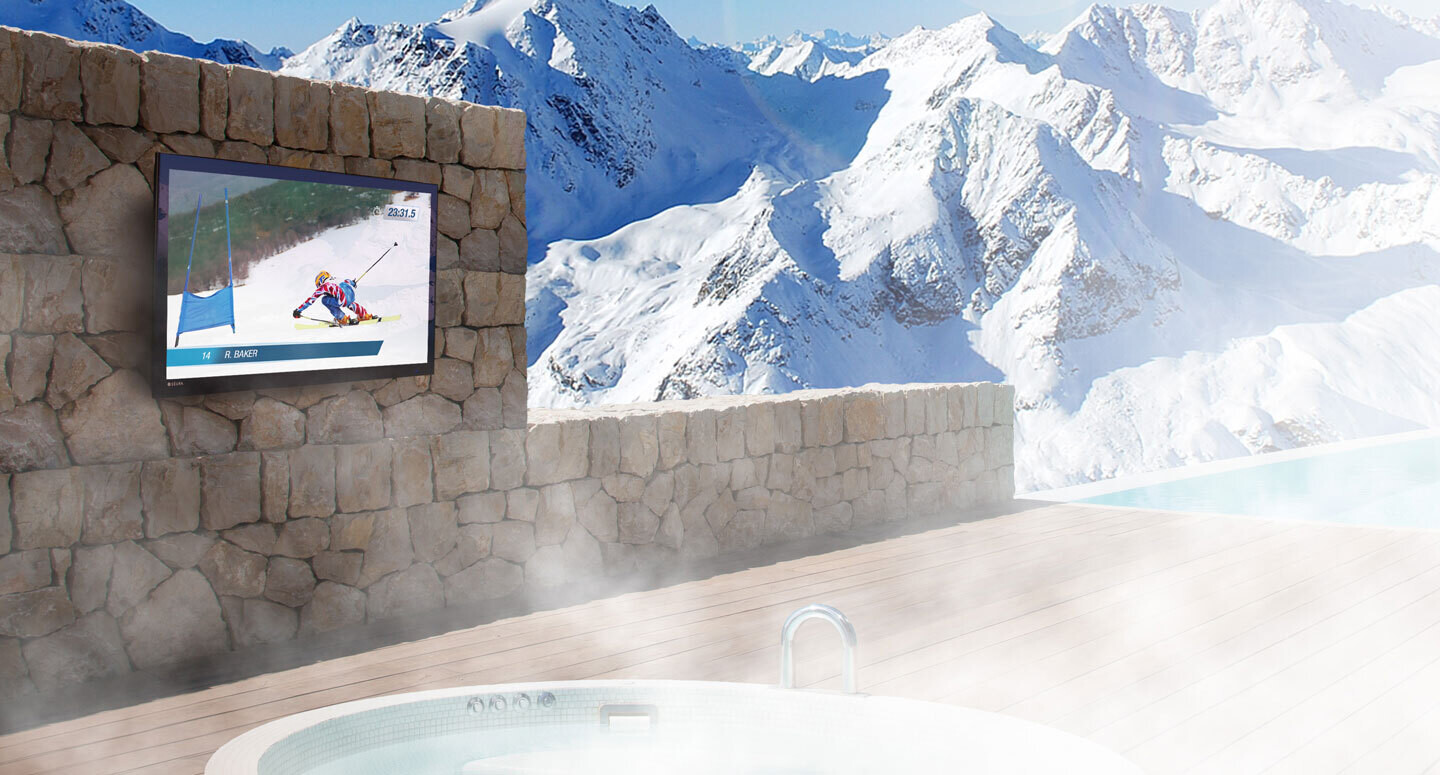 Enjoy great music and your favorite TV shows or movies outdoors just like you do inside, we've got the products and the expertise to deliver. Outdoor TV's, Outstanding Weatherproof speaker systems, even high-performance landscape LED lighting. Outdoor living in Key Largo, FL is about to get a whole lot better.
Outdoor TV's by Seura promise exceptionally bright, Ultra High Definition (4K) images that perform even in direct sunlight, and withstand the elements. Multiple innovations make the Seura storm the best choice for outdoor viewing. Sophisticated anti-glare technology, adaptive picture technology that constantly adjusts the brightness and contrast to adapt to changing ambient light conditions, all packaged in the thinnest element proof package available.
Our favorite approach to outdoor entertainment is to install landscape speaker systems that can be tailored to fill any size space with vibrant, rich music. The Sonance Landscape series offers exceptional versatility with multiple sizes and configurations. Strategically placed, these speakers all but disappear into your plantings, and when you fire them up, the music is everywhere! Another of our favorite offerings comes from Key West based Coastal Source. They too offer a configurable subwoofer satellite system, and they offer Bollards that produce near concert level sound, and look great!
Coastal Source is also the innovative company that builds exceptionally high quality outdoor lighting, it's all LED, all low voltage and all built for the toughest climates – something Vermont and Key Largo can put forth, in totally different ways! All light fixtures and speakers from Coastal are covered by a full five-year warranty!
Contact us today for a consultation on your favorite outdoor spaces.