There are some designers who practice the philosophy which states that the technology we utilize in our living spaces should blend seamlessly, or disappear completely, into the surrounding architecture.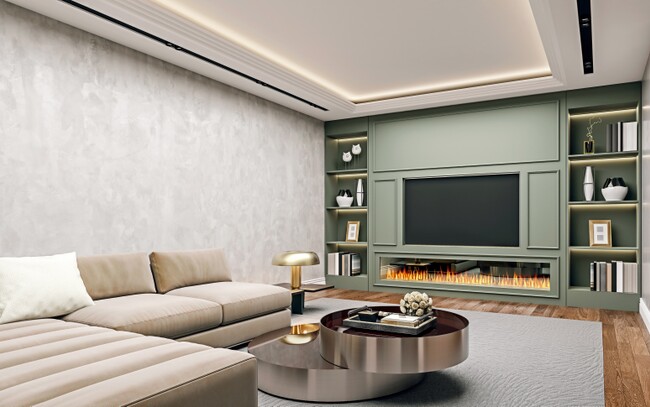 Sonance conforms to this philosophy whole-heartedly. Their line of Invisible Speakers provides an architectural sound experience without even the suggestion of a visible footprint. Installed into the wall or ceiling, BEHIND wallpaper, paint, drywall finishing compound, and even wood veneer, Invisible Speakers have the ability to emanate beyond their enclosure and create an ambient mood for any space, all whilst being completely hidden within the surrounding architecture. This feature allows architects and designers to develop plans to include varying finishes without sacrificing sound quality, and won't take away from the visual formula of a space.



The technology of the Invisible Speaker uses the actual wall behind which said speaker is hidden to its benefit. Being that the wall itself creates the soundwaves (using their Motion Flex Technology), the sound will emanate beyond the confines of one room and casually filter into the adjacent spaces (though an optional enclosure is offered to reduce the sound transfer to nearby rooms if desired), inviting users to a unique, movie-theater quality listening experience. The Invisible Speaker also has a wider dispersion angle than other surround sound speakers, with a wider-than-average coverage area of 170 degrees, generating a broader zone of audio projection throughout the space.


The Sonance Invisible Series also includes the option for installing woofers and subs behind the wall as well, which deliver powerful bass levels and include two performance levels to choose from. They maintain an impactful audio presence without any visual footprint in any room where visual design is of the utmost importance.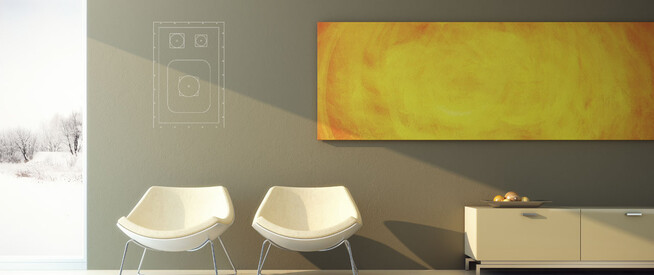 Their best-in-class sonic performance and workable installation process make them the go-to choice for designs requiring expert quality audio without the burden of visual interference. Sonance has incorporated their sound systems into art galleries, restaurants and designer boutiques around the world.
System Integrators has collaborated with architects and designers throughout New England to incorporate this technology into their work.
Want to learn more? Reach out to our design team for a product demonstration or a walkthrough of one of our favorite projects.
And if you're curious, check out this video which illustrates the installation process!