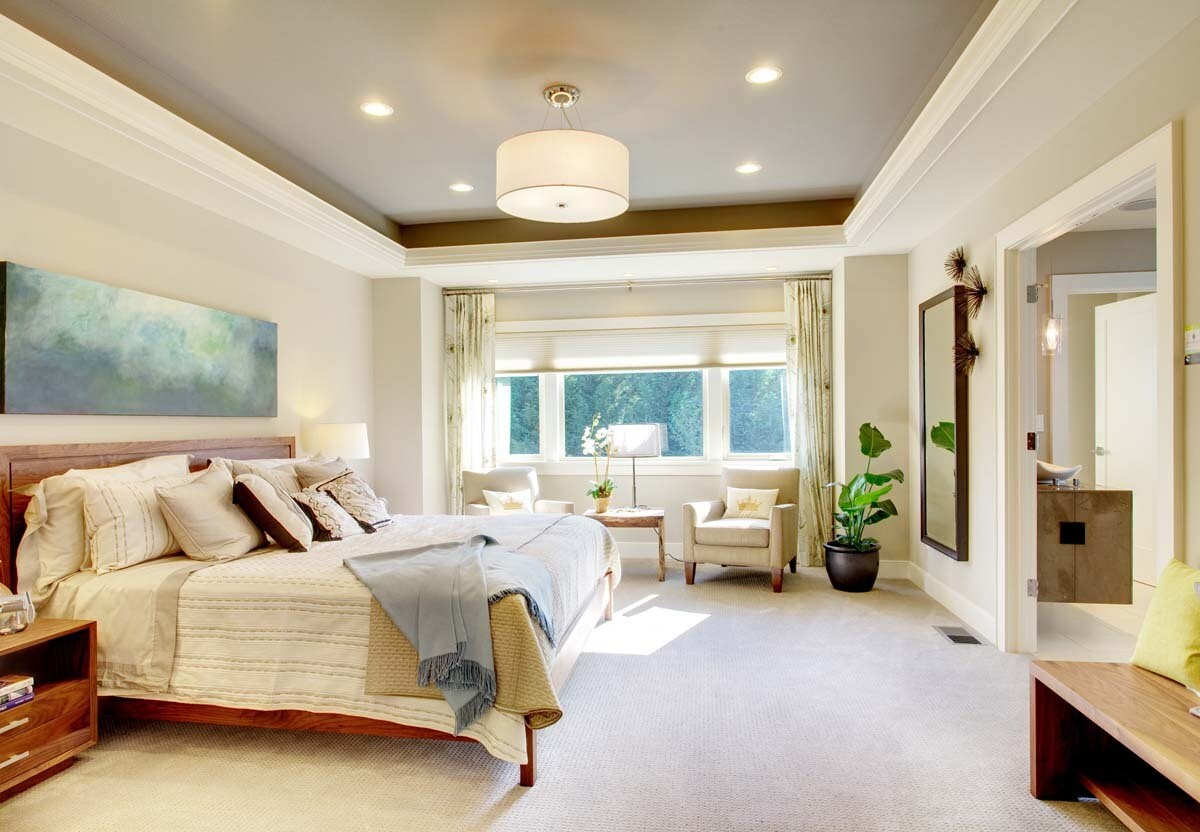 Lighting and Control Options by Lutron
The benefits of smart lighting technology practically make it an essential system for your home. Quality lighting is critical to everything you do - waking up, cooking, dining, entertaining, relaxing....

A well designed control system:
give you greater control over your energy costs.
Increase your home security.
Give you progrmming power utilizing timers, daylight sensors, scenes occupancy sensors and proximity.
Provide remote access and control integrated to include other systems like climate or security.
Be easy to operate and elegant with stylish control keypads that replace multiple switch banks
Deliver precise control over light fixtures for dimming, color and color temperature.
Health and well-being enhancements with variable light temperatures and intensities.
Circadian rythyms that mimic natural sunlights daily cycle.
Integration with motorized (automatic) window shades.
We design and install smart lighting systems for new construction projects, renovations or in your existing residence.
Over the years we've designed and installed many smart lighting systems. The overwhelming majority are Lutron systems. Even though we partner with several manufacturers of lighting control, we've found that most often, a Lutron solutions best addresses the challenge presented, whether it's technological, aspirational or budget. And we love the long-term reliability that insures satisfaction. System Integrators' parnership with Lutron has been ongoing for over a decade now, we build on our expertise with every project and our respect for Lutron as a manufacturer grows as well. Lutron has been an industry leader since their founder developed the first solid state dimmer in 1963. They've stayed at the forefront of lighting control and motorized window treatments ever since. Most recently in the application of tunable LED light and the Palladiom prodict line of shades and controls.
Lutron offers four different lighting control families, there is something to address prctically any application. They also offer integrated climate control, digital dimming, advanced LED luminaires and a vast array of automated window treatments. Lutron's approach to product design is integration – both operational and aesthetic. Lutron produces many beautiful keypads to choose from, as well as stylish dimmers and elegant window shades. The best example of this is the Palladiom family of controls and window treatments.
Especially important in this LED era is the ability to precisely control lighting – being able to dim to an acceptably low level, smoothly – the ability to control via any of the multitude of dimming and control protocols, including digital, 0-10V, Dali, DMX and Tunable White Light and to do it all consistently and reliably.
Lighting control, whether it's a single room, landscape alone or a whole house, adds a powerful element of control that can positively impact your lifestyle, design aesthetic, energy consumption and even your health and well-being. If you'd like to see what we can do for you please contact us for a consultation.