As you very well know, Vermont has recently dealt with catastrophic flooding and a resulting millions of dollars in property damage. We hope everyone is out of harm's way and able to find comfort by focusing on being safe and dry at home. Our community is a strong one, and we anticipate this will become even more apparent in the weeks and months to come!
Though we may not have control over unpredictable weather, finding solace in safeguarding our home and family is essential. Fortunately, numerous aspects of security are within our control. Considering this, we believe it's worthwhile to delve into the latest innovations in security products available in the smart home market. By staying informed, we can make informed decisions to enhance the safety and peace of mind for our loved ones.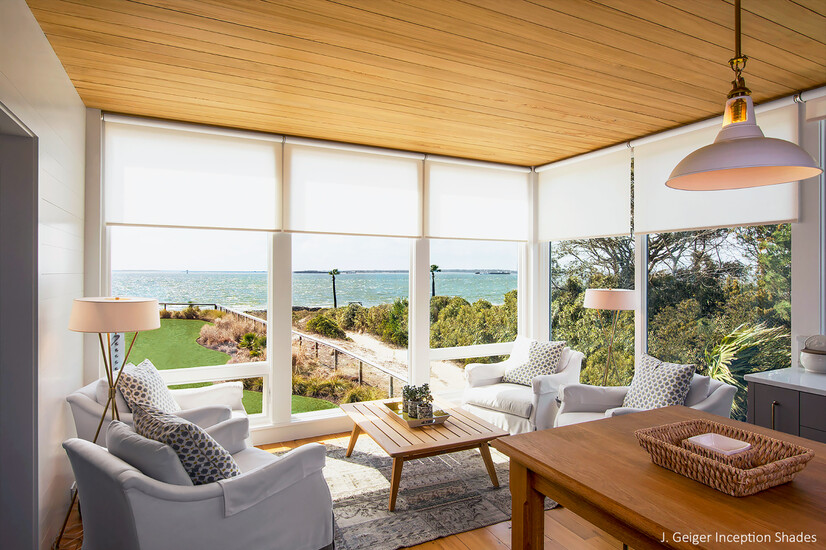 Indeed, when the topic of home security arises, our attention often gravitates towards traditional measures such as locks, alarm systems, and surveillance cameras. Interestingly, motorized shades are not commonly perceived as a typical security feature, yet they possess valuable attributes that contribute to enhancing the safety and protection of our homes.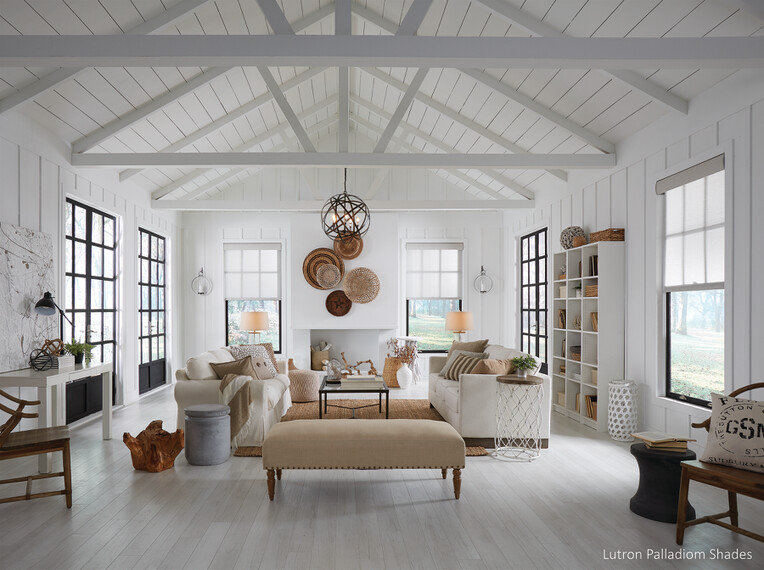 Studies have shown that the most frequent time of day at which burglaries occur is between the hours of 10AM and 3PM, a time which most of us are at work or otherwise preoccupied. Motorized shades can be scheduled to close when the homeowner is away, through integration with a variety of home-control systems. The closed shades prevent potential burglars from determining whether the home is vacant, and from seeing what is inside for the taking. Smart shades can also be put in "away" mode with the push of a button, which creates random patterns of opening and closing, making it difficult for potential burglars to detect a routine.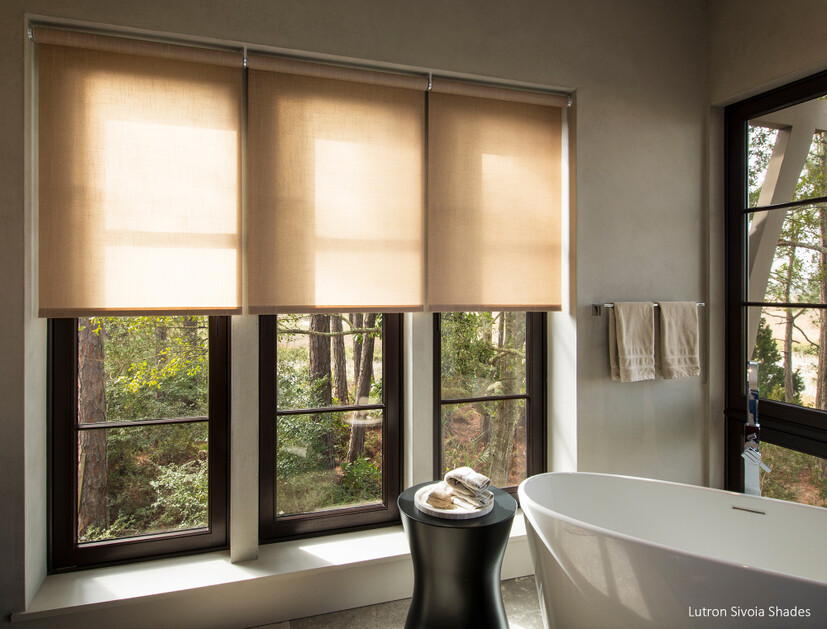 Beyond the security benefits provided by motorized shades, for consumers who have a plethora of windows, pulling each shade open in the morning and closing them at night can become a major chore. Automated shades put all this activity onto a single button press or schedule. Not to mention that shades are devoid of strings and pulls-- an added benefit if you've got children or pets in the home!. When window shades are carefully chosen and properly installed, they can provide valuable protection for furniture, wood finishes, and artwork, shielding them from harmful UV light damage.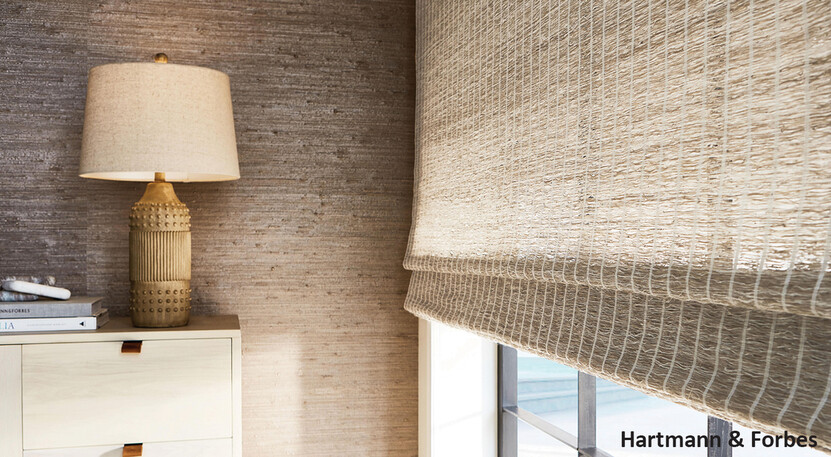 These motorized shades not only serve as beautiful decorative elements in the home but also offer a wide selection of exquisite fabric choices from top-notch companies like Lutron, Hartmann & Forbes, and J. Geiger. Having gained extensive experience in installing shades for numerous clients over the years, we firmly believe that these additions can bring a stylish and convenient finishing touch to any room they adorn. For inquiries regarding automated shading options, please don't hesitate to contact our proficient and certified team. We are more than happy to assist you and schedule a professional consultation to discuss your needs in detail! Stay safe, Vermont!