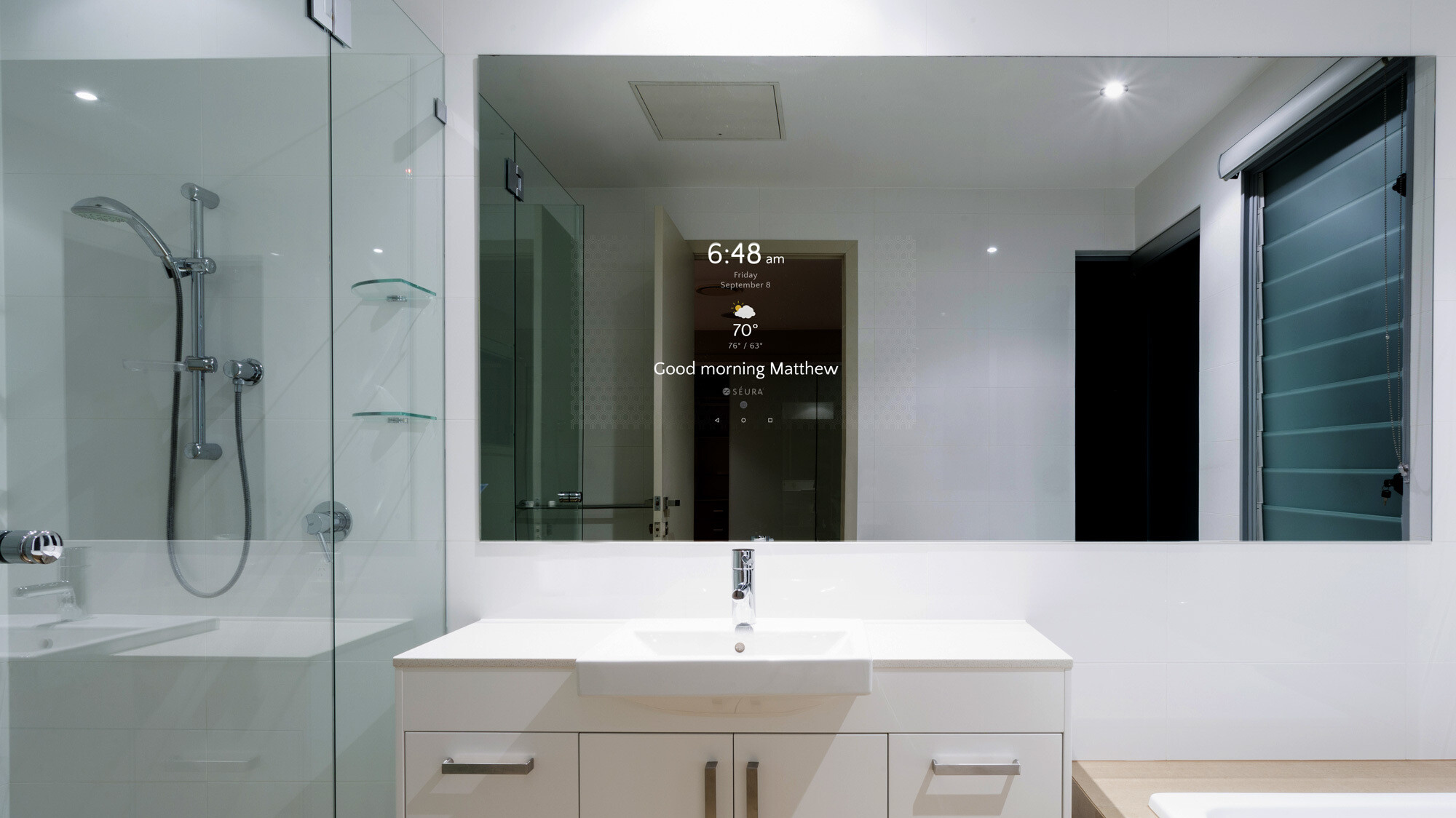 Seura, the recognized leader in Architectural and Outdoor TV, introduces the "smart mirror"
This sleek new mirror integrates a multi-functional display, allowing seamless and instant connections to your calendar, email, weather and favorite apps, and watch television while you prepare for their day. Personalized home screens allow for faster, easier access to what matters most to the user with over a million widgets and apps available via the Google App Store.
Séura SMART Mirrors have hands-free voice activation and touch control options that enable multi-tasking and are also ideal for the bathroom environment. Voice activation allows for a simple and intuitive control option for those with busy or wet hands to compose emails, search, play a song, or add to a shopping list. Touch control allows users the option to scroll through content, select new applications and adjust the size and placement of apps and widgets within their personal dashboard.
The new customizable Séura SMART Mirror represents designer technology at its best. The display is four times the size of the average tablet for an improved user experience. Like Séura Vanity TV mirrors, the display completely vanishes when turned off, leaving behind a beautiful and functional bathroom mirror. Séura creates one-of-a-kind mirrors with customizable options including mirror shape and size, screen placement, frames, etched lighting designs, and more. You can create the perfect, functional mirror for their home and can be more efficient, effective and connected every day with Séura.