James Loudspeaker Omni Series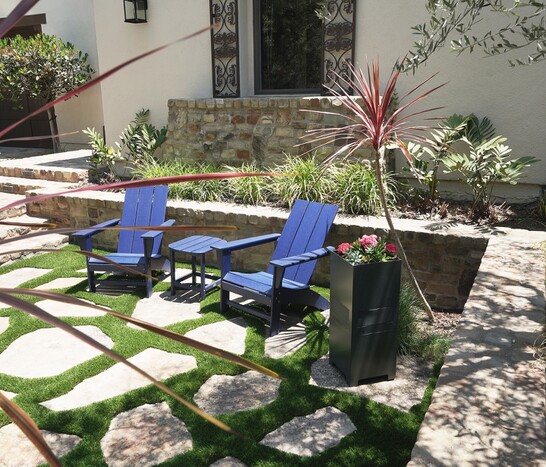 Vermont summer is special but fleeting, often filled with the urgency to try and squeeze the most life out of every moment spent outdoors! We'd like to help facilitate your enjoyment of the outdoor experience by continuing to delve into some of the progressive options on the market right now for outdoor entertainment.
James Loudspeaker, a leader in smart sound, creates innovative solutions to accommodate the finest in outdoor audio experiences and home theaters. The Omni Series loudspeakers, finely crafted with design in mind, are truly no exception! They offer a comprehensive alternative to the typical landscape speaker with crystal-clear, complete 360o sound coverage and above ground installation.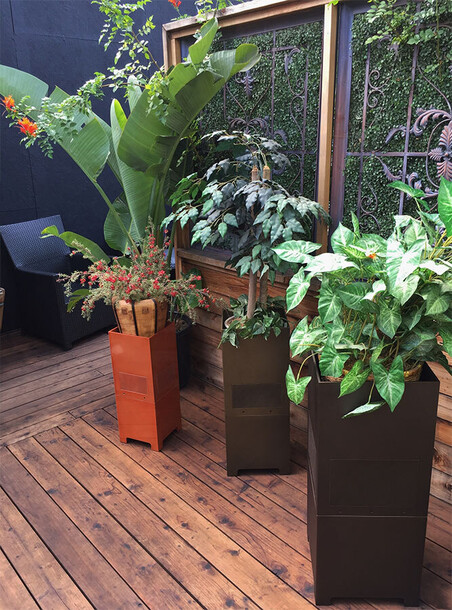 The most interesting part about the Omni, which separates it from all others, is the integrated built-in planter which cleverly accommodates an ornamental plant of your choice, or enough ice to stand in as a cooler at your next shindig! From a design standpoint, the Omni elevates your landscape to a new level, creating a happy marriage between functionality and design. Standard implementation includes craggy areas where traditional sat/sub combinations cannot be installed, or large open seating where full coverage is an asset.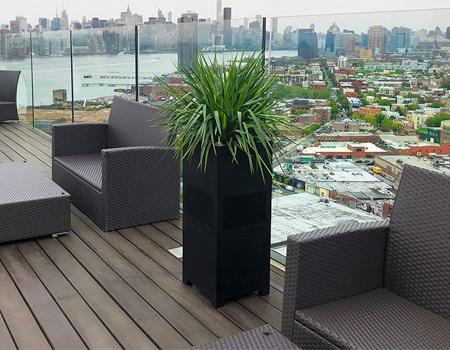 The Omni series has streamlined a single enclosure which easily pulls the weight of four satellite speakers and a subwoofer, delivering the same legendary James performance in a compact, above ground unit. The units are available in three sizes, complete with fifteen standard finishes and unlimited custom designs to allow seamless integration into all outdoor environments. This comprehensive loudspeaker makes a great addition to any James landscape system where locating multiple speakers is difficult.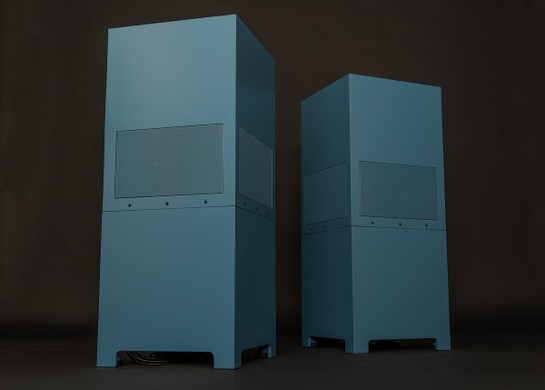 The enclosure is constructed of marine grade aluminum and adheres to the same high-quality technological standards expected from any James product. The speakers come standard with a 3-year outdoor warranty backed by one of the most respected loudspeaker manufacturers in the world. We are big fans of James, as their products have been proven winners time and time again. The Omni is no exception and is a very smart choice if you're looking to upgrade an existing space or integrate sound into a newly designed area. Contact us to set up a consultation and to learn more!