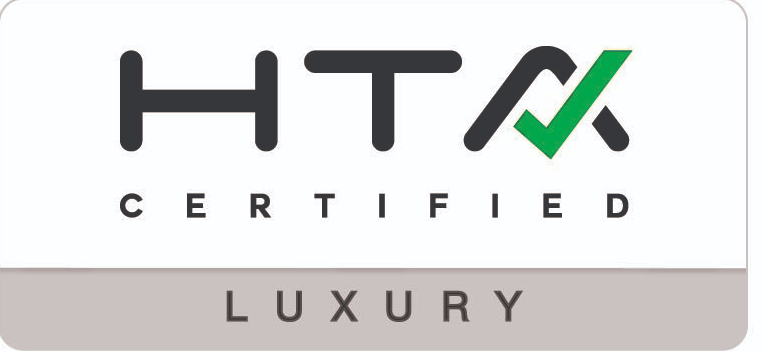 System Integrators Earns Certification by Home Technology Association
Vermont home technology provider recognized among the best-of-the-best for outstanding technical knowledge, exemplary service, and a solid business reputation


System Integrators, a premier custom electronics and home technology integrator, has passed the rigorous requirements necessary to earn certification by the Home Technology Association.

The Home Technology Association is the first independent organization to educate and empower homeowners in their technology purchases, recognize exceptional businesses, and elevate the technology integration industry's status and stature with a rigorous third-party certification process.

System Integrators Ranked Amongst Top Home Technology Firms
System Integrators has become one of the first in New England to achieve the designation of HTA Certified home technology integration firm. The HTA uses 60+ criteria to evaluate dealers and only the top 10 to 15 percent of dealers nationwide achieve this coveted certification.

HTA Certified dealers like System Integrators exhibit a stellar reputation in the marketplace, a demonstrated history of technical competence, and a commitment to high-quality aftercare service and support. System Integrators commits to adhering to the standards set by the HTA to maintain its status as an HTA certified dealer.

Like Michelin Stars for Home Technology
Consumers buying a diamond know to look for GIA certification from the Gemological Institute of America. Those looking for a high-quality restaurant will look at a chef's Michelin stars. The HTA seeks to simplify the process of purchasing home technology systems with its certification standards. HTA Certified dealers consistently meet or exceed consumer expectations at every stage of a project, including post-installation service and customer support.

Rick Scott, President of System Integrators, stated, "I'm very proud of our team. We provide a very high level of service and deliver enjoyable user experiences. HTA certification lends distinction, validates our process and hard work, and should assure prospective clients that working with System Integrators will be a great experience."

Choosing an HTA Certified Integration Firm Simplifies Smart Home Shopping

Josh Christian, Home Technology Association's Director of Certification, elaborated, "We congratulate System Integrators, Inc. on becoming HTA Certified. As we spread news of their certification status to the architects, builders, and interior designers in their Vermont and Florida markets, these industry partners will get the added peace of mind that System Integrators has a proven history of providing excellent technology experiences to their clients. We commend System Integrators, Inc. for meeting and exceeding the 60+ points of criteria required to meet HTA Certification."

In addition to recognizing home technology integration firms that perform at the highest level, the HTA seeks to simplify technology purchases for consumers, taking much of the fear and confusion out of purchasing home technology systems.

The HTA website provides a first-of-its kind home technology budget calculator, as well as an informative collection of articles designed to educate and inspire consumers on topics such as home theaters, media rooms, and smart home systems. Visit https://htacertified.org to learn more about the HTA and go to www.sivermont.com to find out how to get the home technology system of your dreams.

System Integrators has successfully delivered home technology & automation for clients throughout Vermont, North Country New York State, and Key Largo, Florida since 2003 by establishing long-term relationships with homeowners, property managers, contractors, architects, and designers. Their success in home technology & automation is rooted in mastering system design by focusing on ease of use, reliability and performance. Additionally, by providing timely, accurate execution, by a courteous and professional staff.
About the Home Technology Association
The Home Technology Association (HTA) was formed to create a preeminent standard of excellence for the Custom Installation (CI) industry. HTA Certification is a rigorous-to-achieve standard that homeowners, builders, architects, and interior designers can rely on to find the very best residential technology integrators for their projects. Technology integrators who have passed the demanding 60+ point vetting process that focuses on exemplary customer service and aftercare support and a positive business reputation will be HTA Certified and recognized as part of an elite group of dedicated, highly skilled firms. The stringent criteria was developed by industry veterans and refined by the HTA Board of Advisors, which includes top executives from Sony, Lutron, Crestron, Control4, Savant, and more.
The mission of the Home Technology Association is to raise the bar in the CI industry by giving exceptional integrators a prestigious third-party endorsement they can use to differentiate their offering and ultimately, win more projects. Not only does this drive more business to the integration community, but it also ensures consumers have consistently great technology experiences. The result will be a dramatic transformation of the reputation and overall presence of the integration community and those who serve it. Learn more by visiting HTACertified.org and by following the Home Technology Association (HTA) on LinkedIn, Twitter, and Facebook.